Nowadays, building a professional network is very important in your career as an athlete. Sportiw is precisely there to connect you with the world of sports. Supporting each one of you by helping you to build links with the Sportiw community is an aspect in which we pay a particular attention.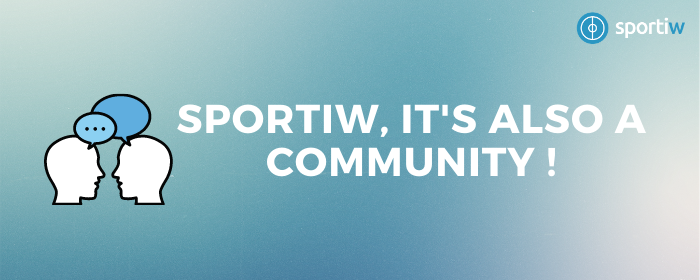 But for this, one condition is necessary: to be registered on Sportiw. After that, it will be very important that you fill in your profile with all the necessary informations !
Once your profile is filled in, you will be able to interact with other community members in 2 ways :
– If you are friends with the person, you will then be able to contact him and exchange on the subjects that interests you!
– If you have a Premium account, this allows you to exchange with all the Sportiw's members !

Facilitating exchanges is a major issue for Sportiw. Because the simple fact of chatting with the community can bring a lot. Each player has his own story and each one can bring his experience and help you in your career choices.
On the Sportiw blog, you can already find testimonials and articles that could help you. How does the platform work? How will Sportiw help me in my future career? What is the interest of sharing my experiences with other members of the community?… The Sportiw team is here to help and accompany you, whatever your project is !

We will continue to share information with you on topics that may interest you such as : training abroad? choosing your agent? tips on how to promote yourself on video? and much more! Don't hesitate to ask us questions !

Stay connected on Sportiw's networks and on the blog, more testimonials and tips are coming soon!
https://www.facebook.com/Sportiw
https://www.instagram.com/sportiw_insta/?hl=fr
https://www.linkedin.com/company/sportiw/?viewAsMember=true