1.Sportiw at the service of clubs and athletes
Sportiw was born from the idea to help clubs and athletes in their "sports life". Whether you are professional, semi-professional or amateur, our mission is to help you, to advise you and to structure your activity.
Sportiw will allow you to increase your chances to be recruited! Our digital platform dedicated to competitive sports aims to bring together the sports community and thus facilitate sports recruitment, but we also hope to help you on other subjects. You will find on this blog tips and topics that go far beyond recruitment.
2. Sportiw is not an agency!
Sportiw proposes online tools to manage better its recruitment. Our tools and advices are complementary to the agents' work. Sportiw also simplifies the work of the agents thanks to features imagined for them.
Agents are part of the ecosystem of the sports world and are extremely important to its proper functioning. Our goal is not to replace them but to help them to get in touch with players, coaches or clubs…
Sportiw, it's a whole team to help you !
Started in October 2019, Sportiw has been growing over the last few months. The core team is currently composed of 8 people namely Léa, Zeljko, Damien, Romain, Lindsay, Maxime, Hugo et Elodie.
But in reality, Sportiw is much more people who support us in the adventure: Capgemini for the techno, analysts coaches and scouts, interns who come to discover the world of startups, etc…!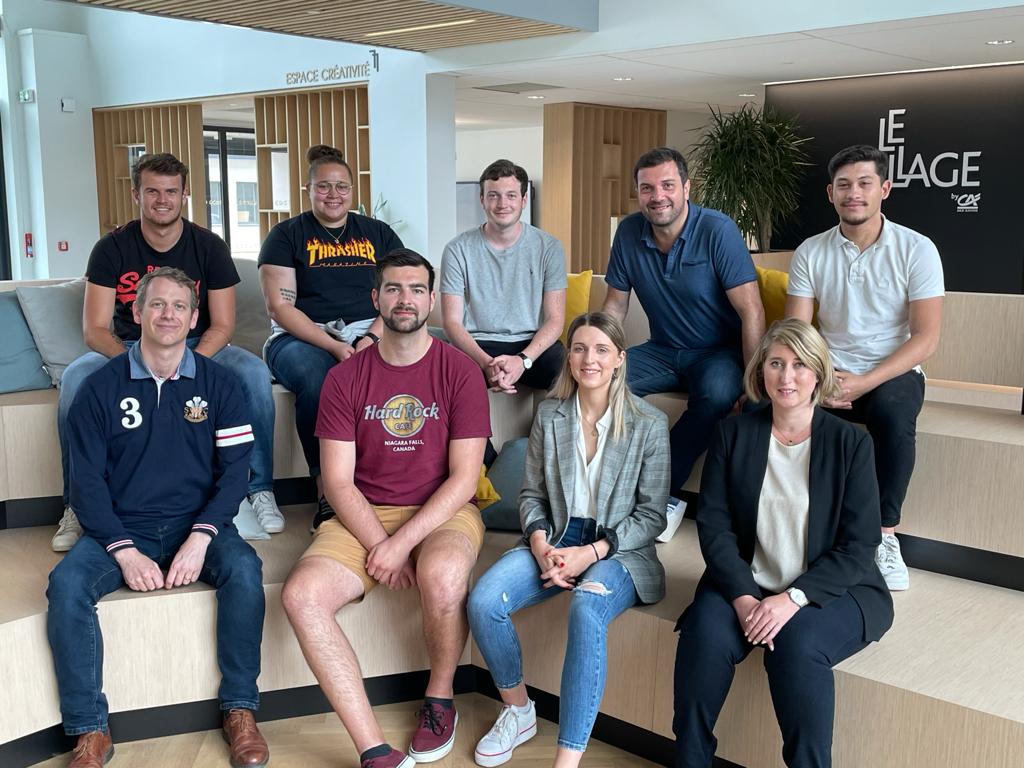 Not to mention the organizations that support us : BPI, the Réseau Entreprendre, the Région Auvergne Rhône Alpes, le Village by CA or Outdoor Sport Valley.
Sportiw, it already works!
Despite our young age, more than 8000 players and 1000 coaches and club members are already registered! That's allowed many of them to meet each other and to create beautiful sports stories in France and abroad.
You can find various testimonials on our blog : in the section interviews.
How does Sportiw help you ?
🚩 If you're a player… Create your resume in minutes and get noticed! You can also reply to recruitment offers and thus multiply your chances of being recruited! 👉 Our tips for a well fill up CV !
🚩 If you are a coach or a member of a club… Thanks to our multi-criteria search tool, quickly identify the players corresponding to your needs, whether for an immediate recruitment or for the next season. Also, create offers in few seconds and manage applications on a single platform by responding directly to players or their agents. No more scattered messages on multiple platforms!
🚩 If you are an agent… Register all your players on Sportiw to increase their visibility and yours with clubs. Manage your players' CVs more easily thanks to a standardized and detailed CV. With Sportiw, you save time and you have access to more business opportunities !
In 2021, Sportiw is growing!
Based on the good feedback from our users and the needs of the sports community, we decided for this new year to launch ourselves in women's basketball but also in handball!
👉 Read or article and discover why women sports are important on Sportiw, and the interest of our solution for handball!
---
You are interested in Sportiw? Go register for free on Sportiw.com