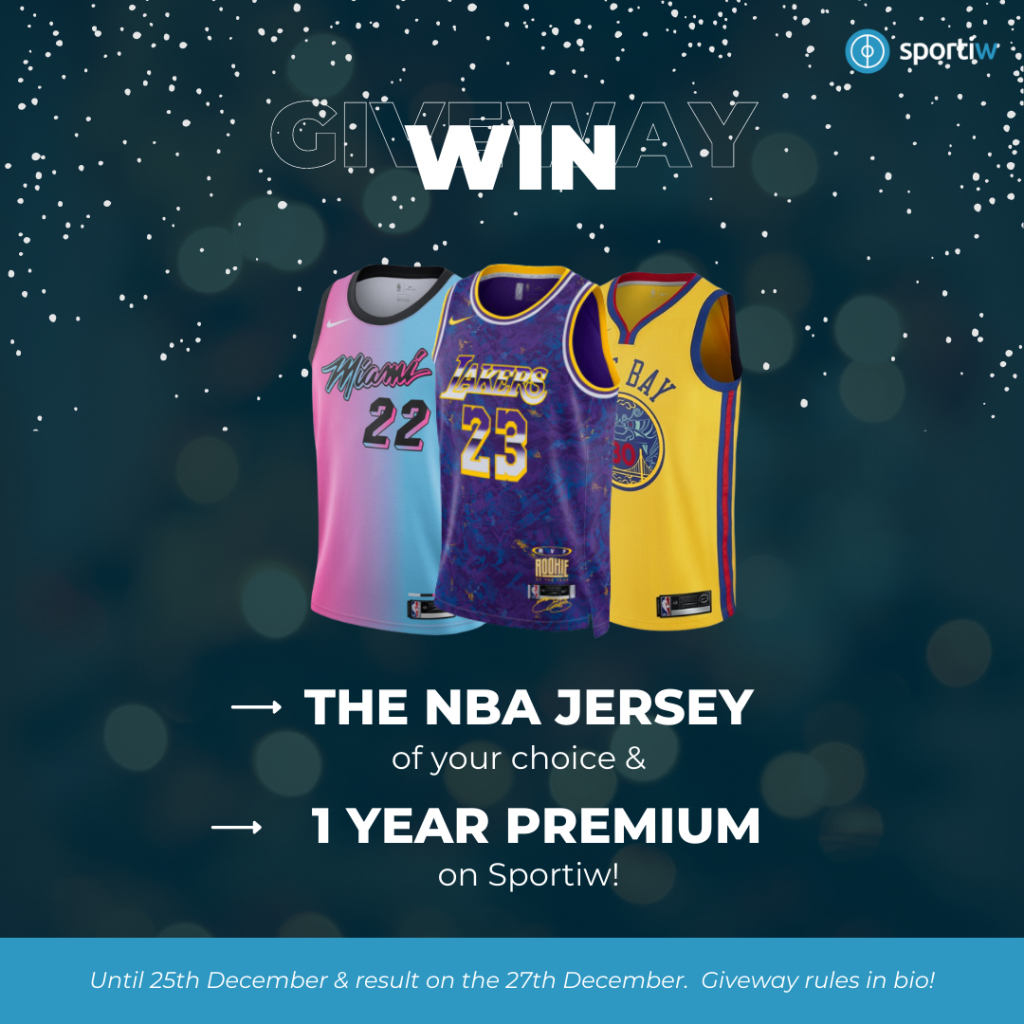 Try to win 1 year premium on Sportiw.com & the NBA Jersey of your choice!
👉 Liked the post and followed the page on Instagram!
👉 Answer correctly to the question bellow on the survey! You cand find the answer here : ☑️
👉 Have a profile on Sportiw.com
🪄 You can double your chances to win by tagging 2 friends below the post on Instagram !
🎁Click here to participate : https://us5.list-manage.com/survey?u=f1f52975e11d01476d0105253&id=6132ca2966&attribution=false
👉 Here is the Complete rules of the giveaway.
👉 Here our Instagram profile !