Auvergne Rhône Alpes Basketball League
The AURA League and Sportiw have joined forces to set up a digital solution to make the relationship between the clubs and "coaches" of the AURA League (future apprentices, apprentices, graduates) more efficient.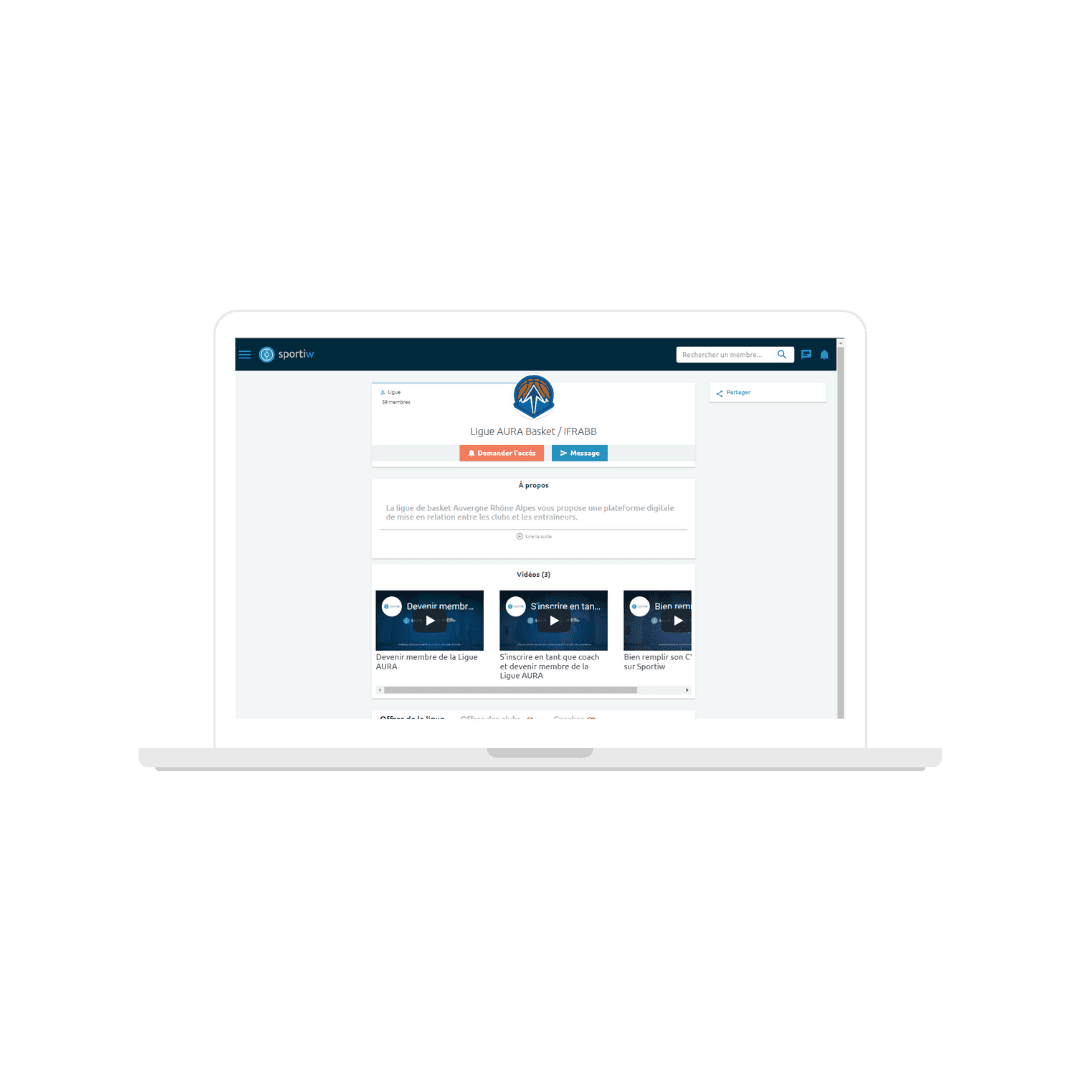 A solution conceived for the clubs & coaches of the AURA league
AURA League Clubs ? Increase Your Chances Of Finding The Right Coach!
Benefit from the Premium visibility of the AURA Basketball League to share your search for a coach, BPJEPS trainee, etc.
Aura League Coach ? Expand Your Network!
Join the coaches and clubs of the AURA league already on Sportiw, apply to offers, recruit players & develop your network !

Join the AURA Basketball League Community on Sportiw
Facilitate the connection between the clubs of the AURA Basketball league & the coaches!
Every year, many clubs are looking for experienced coaches or coaches in training. As with the players, the recruitment of coaches and sports educators functions largely by word of mouth & network, which strongly limits the choices of the clubs. To facilitate the meeting between coaches and clubs of the AURA league, Sportiw has created a space dedicated to these actors on the platform: sportiw.com!


Register Now & Join the AURA League on Sportiw