to optimize the management of your club!
Clupik is a solution for the transversal management of sports clubs, integrating in a single 360º tool all the needs of the club: administration and management, communication, competitions and online store).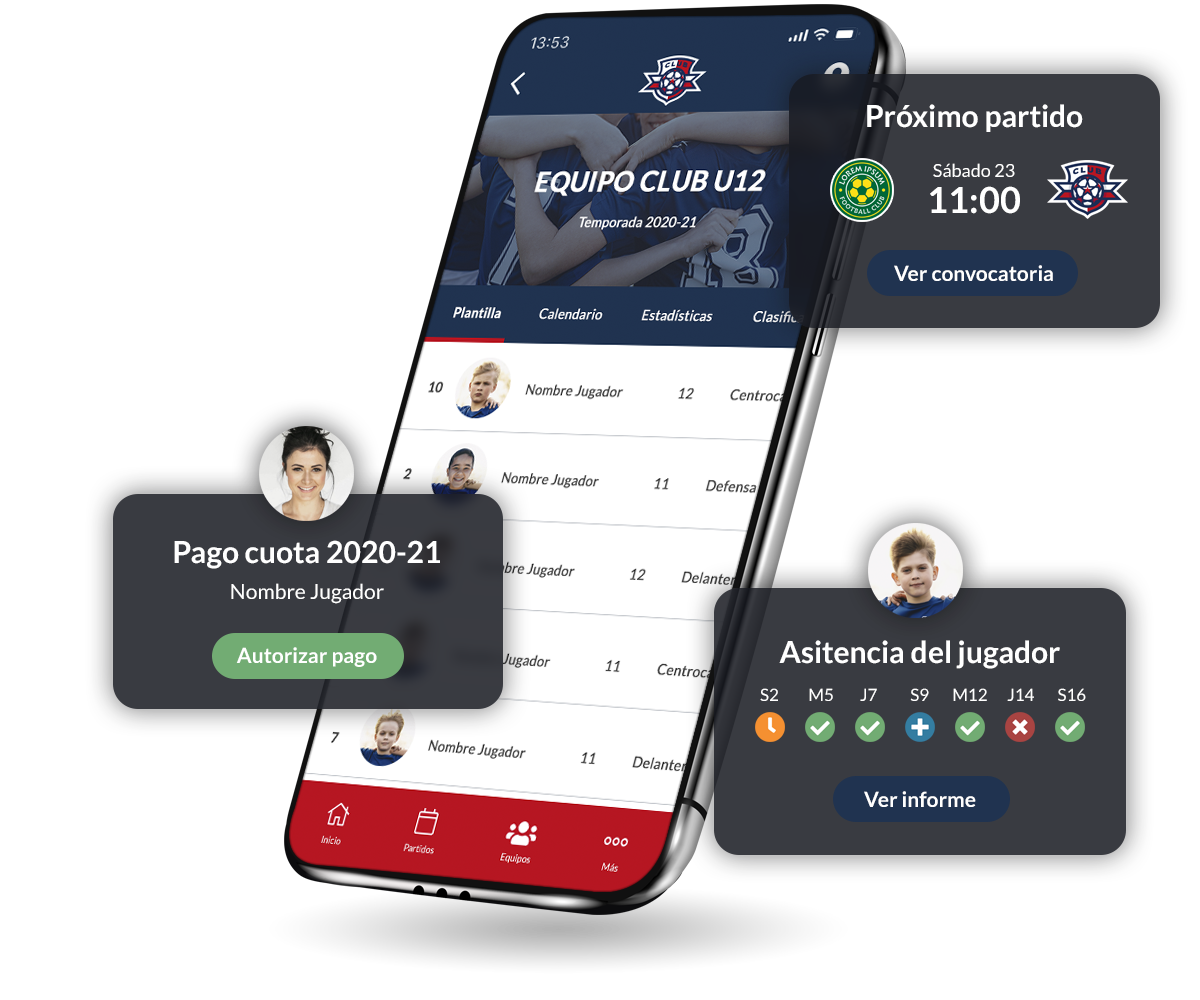 Generate Income
Add new revenue streams and reduce your club's costs.
Save Time
Make the most of your time, speed up processes by up to 80%.
Be Unique
Get an app and a website that no other club will have.
Connect
Connect the whole club and all your tools.
What can you do with Clupik?
Management, communication, competition, trainings and online shop.
Club's management software
The administration module is one of Clupik's most powerful features. You can manage everything related to your club with it.
Digitalisation of registrations
Management of fees and payments
Roster & Member Management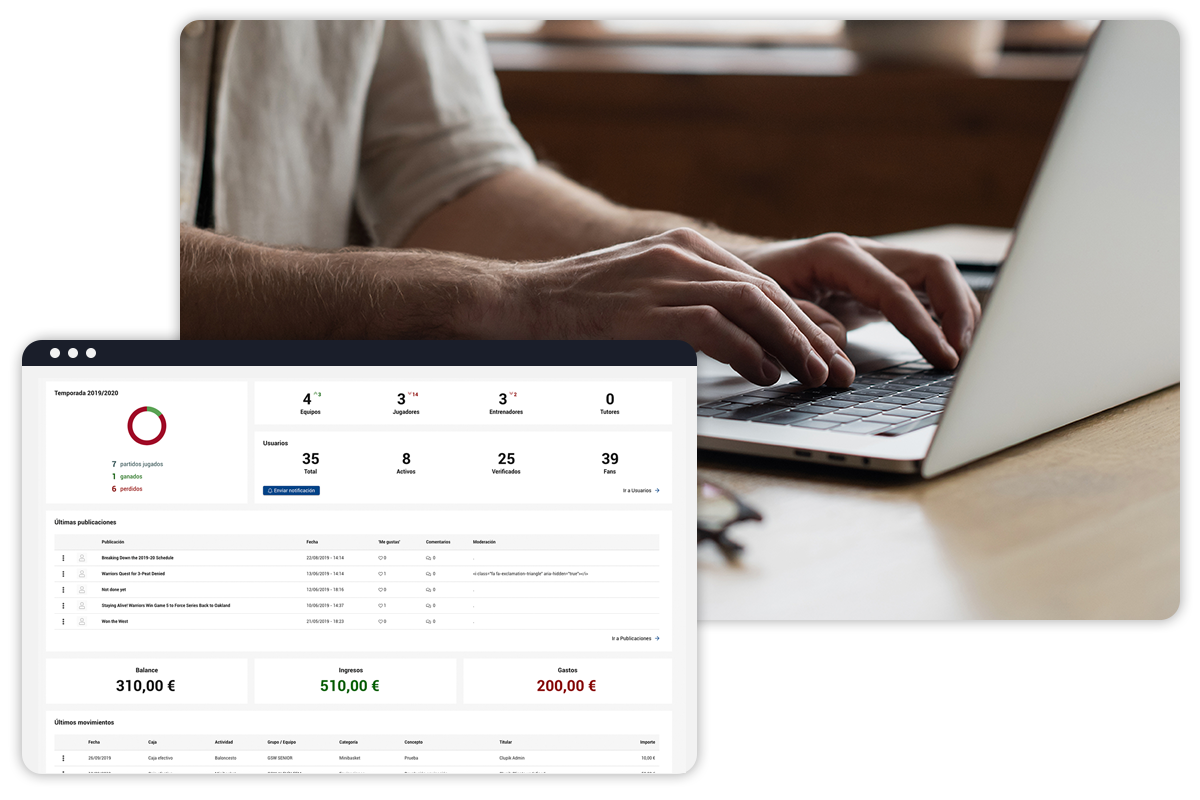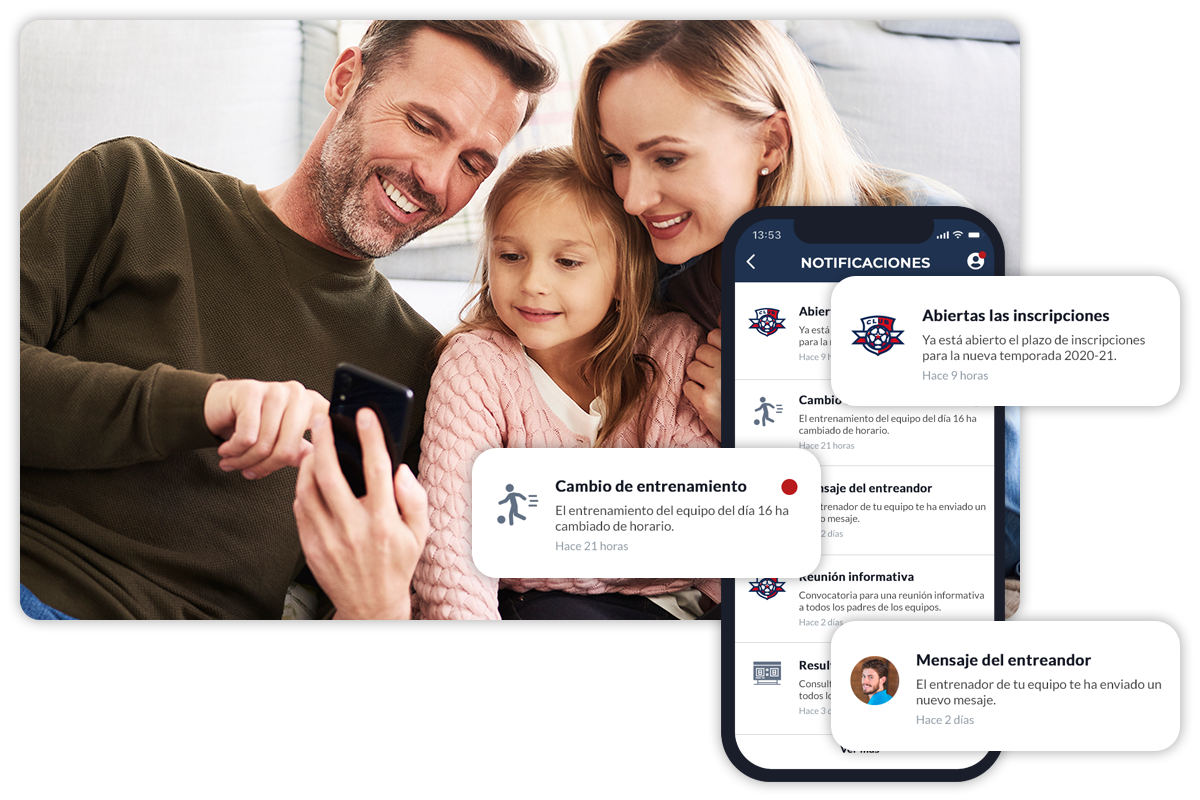 Communication app for clubs
Communicate directly and reliably with all the club's members. Make sure the entire club is connected.
Push notifications and email
Segment your communications
Automate posts
Tournament and competition management software
Control the sports area and track all the competitions of your athletes and teams.
Viewing of matches and competitions
Attendance recording
Score automations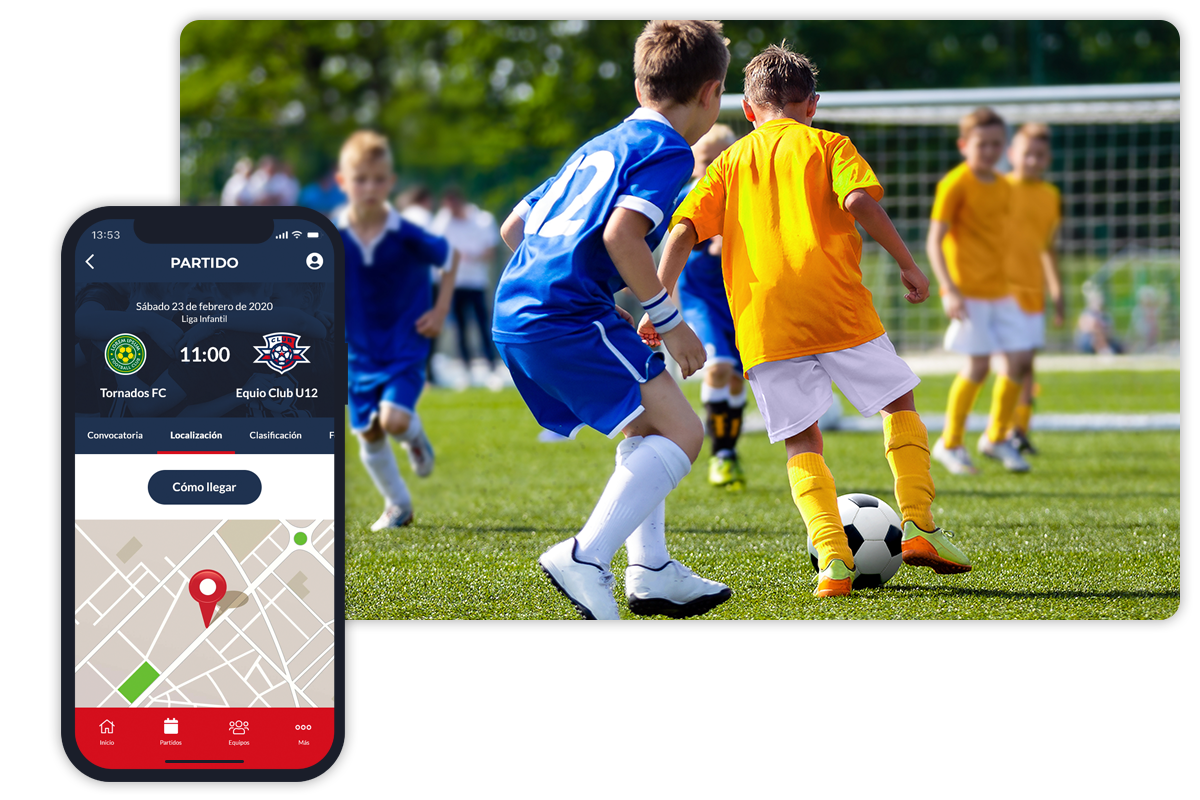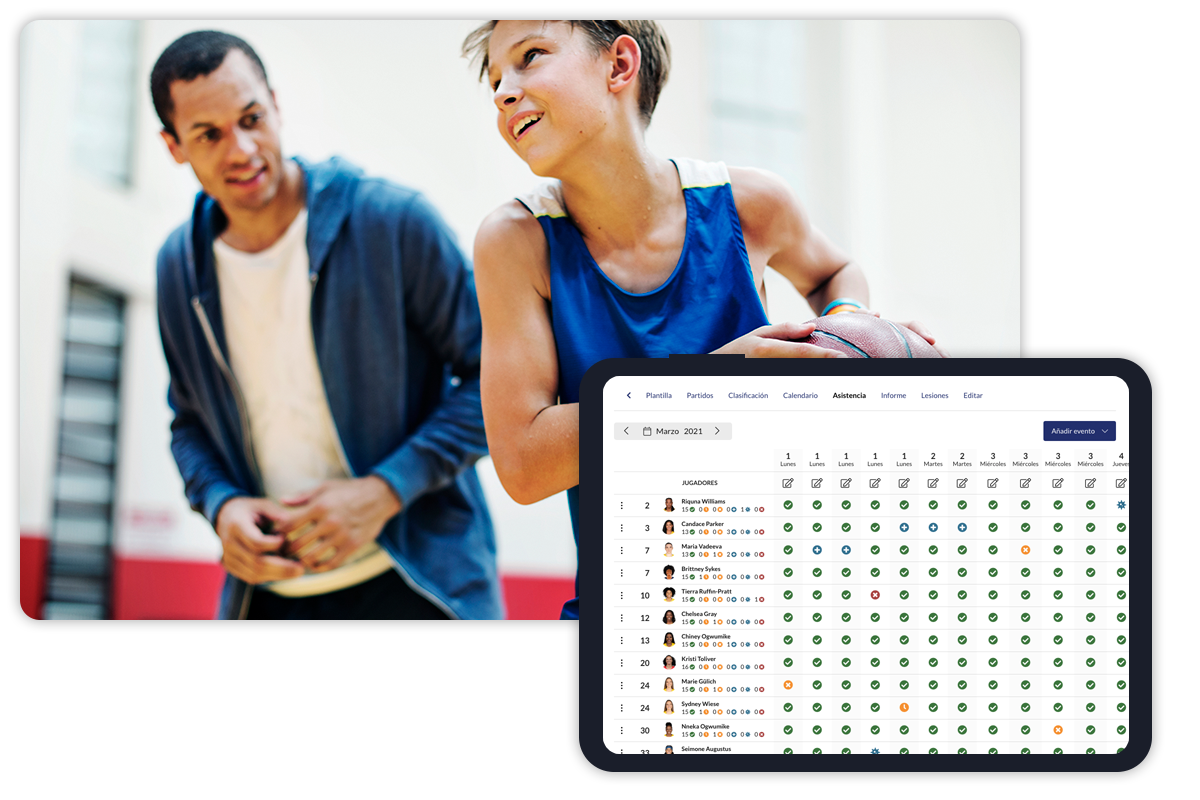 Plan and design training sessions for your club's athletes. Bring sports management to the digital world.
Events and calendar
Control of attendance
Injury module
You have your own online shop where you can manage all the sales and orders of your club's material.
Order management
Stock control
Automatic notifications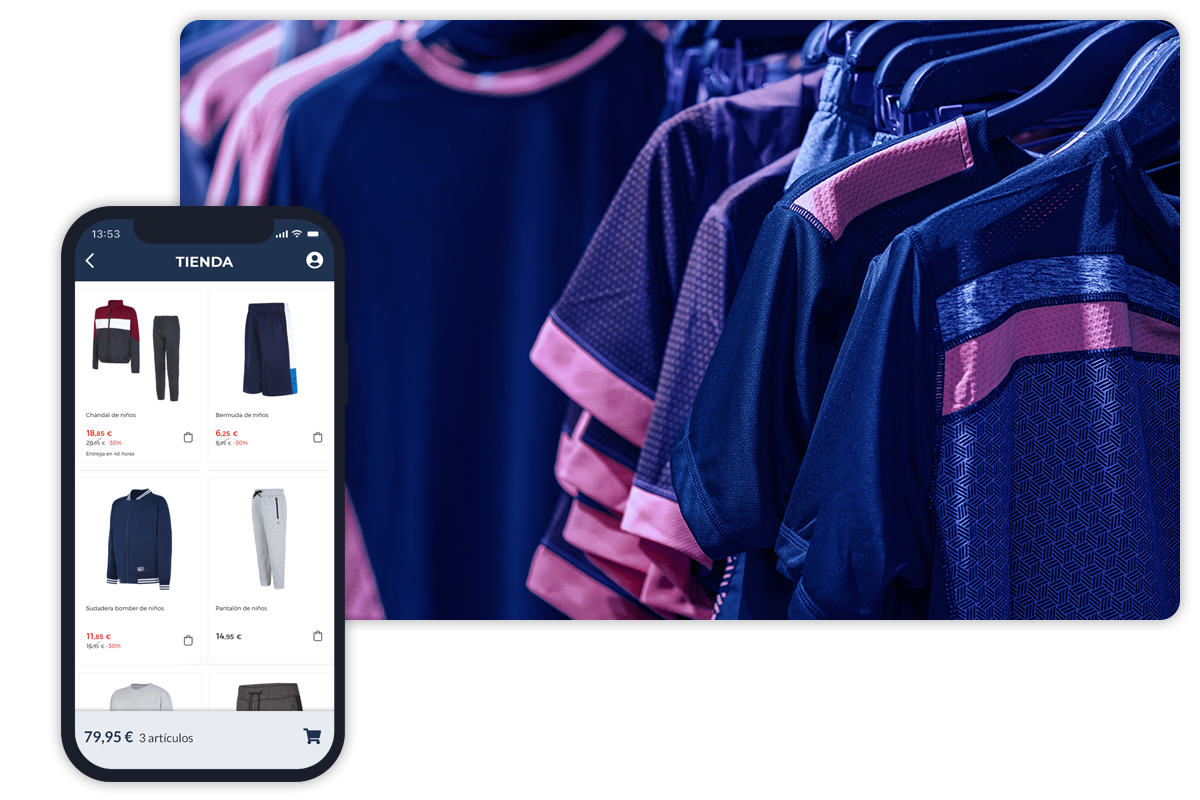 Sign Up Now And Get A Free Demo On Clupik!