Scouting4U, your video and statistical analysis tool
Scouting4U was created in 2010 with the goal of providing everyone involved in the basketball community with access to a reliable, up-to-date and comprehensive database of player and game statistics and video.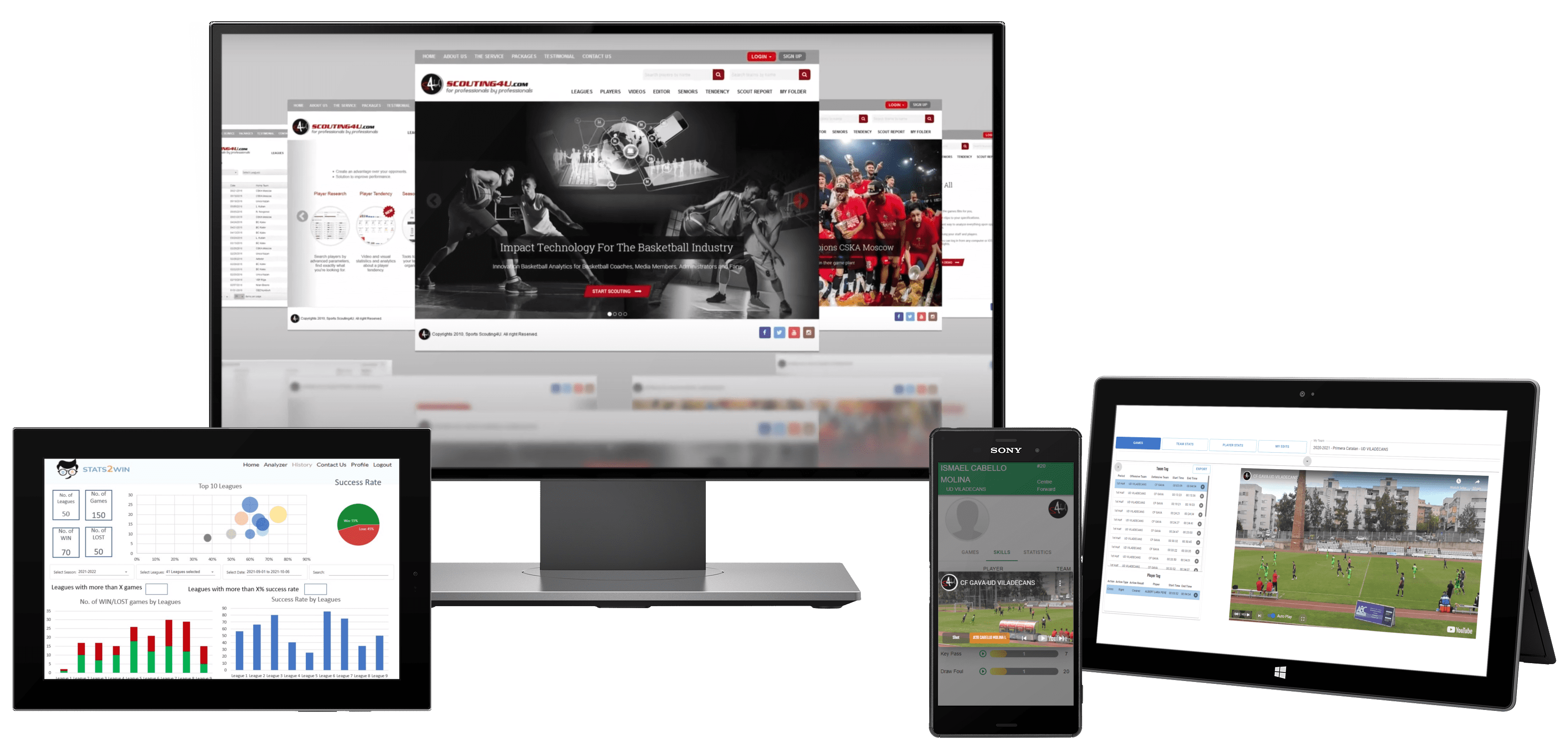 search Tool
Search for players by advanced parameters, to find exactly what you are looking for.
Video Analysis
Scouting4U sequences all the games! All this to allow you to search and sort the clips according to your needs (3 point shoot, rebounds, etc)
Scouting Report
Video and visual analysis of a player's characteristics and playing tendencies over several games or a season.
Supporting our community at all stages of the season & recruitment is a real challenge for Sportiw!
Scouting4U: multiplying solutions for all professionals involved in the basketball industry.
Scouting4U is one of the world's leading basketball scouting and advanced statistical analysis services. Their unique services combine the largest online basketball database with sophisticated statistical software. Scouting4U was founded by Daniel Gutt and Mikey Gorka.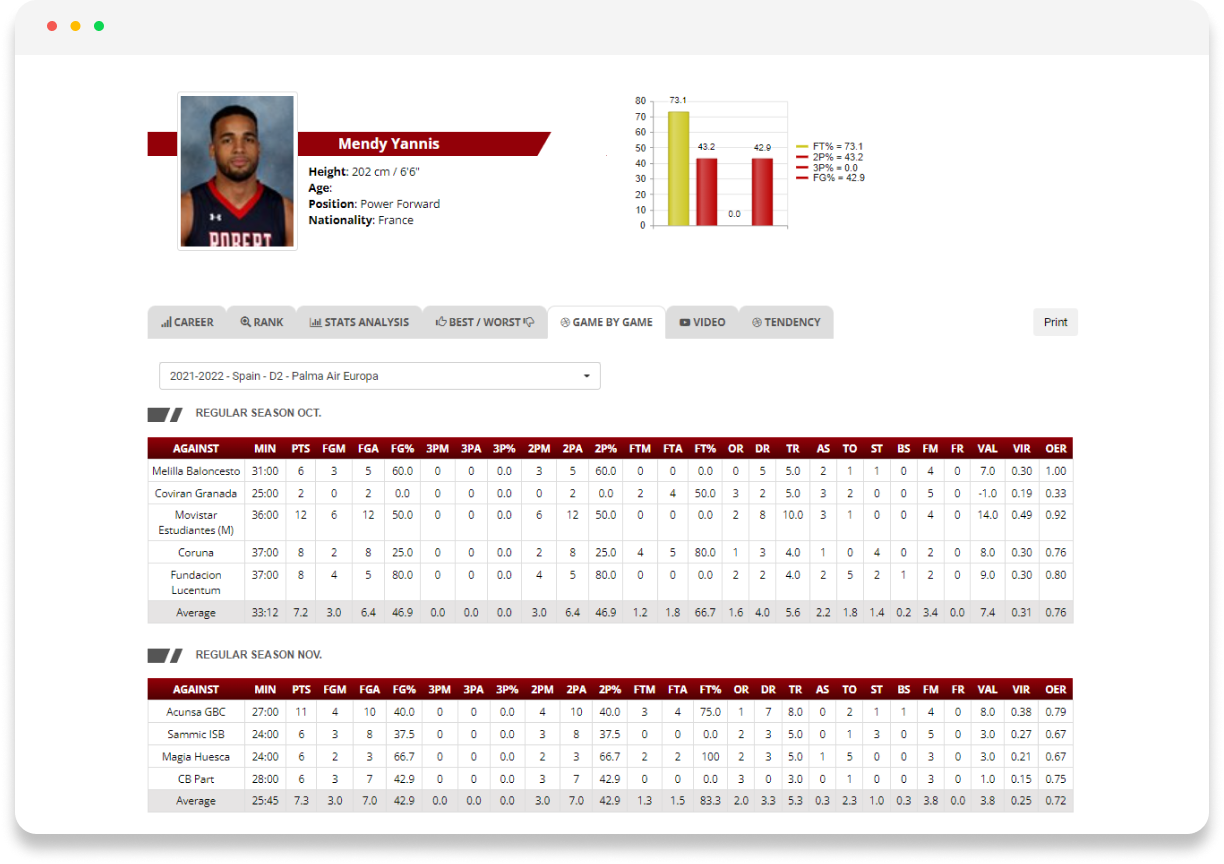 Register & Get More Information!