Kyle Hines, professional basketball player in the club of the Olimpia Milan, talks to us about the "Trenchwork Sports" camp. As strategic advisor and ambassador of Trenchwork Sports, created by Johnathan Hudson and Phil Handy, Kyle testifies of the benefits this camp can have on a player and his career!
Can you tell us about the TrenchWork Sports basketball camp?
Trenchwork Sports started as an idea by Johnathan Hudson. He wanted to give international players in Europe an opportunity to work with some of the best coaches in the world (NBA or Euroleague), to help build their personal skills and development while also fostering an offseason culture in all around Europe.
When and where will the camp take place?
The camp will take place in Athens, Greece at the Famous Peace and Friendship Arena from July 27 to August 4th. There are different packages and different price points to try to cater to all male and female athletes that want to attend. We wanted to make sure this was a camp available to any athletes that wanted to participate while still keeping a high level of professionalism and quality.
Which coaches will be attending?
Joining us at The Trenches are renowned coaches and trainers including Mike Kalavros from Olympiacos, Phil Handy from the Los Angeles Lakers, Rico Hines from the Toronto Raptors, David Vanterpool from the Brooklyn Nets, Chris Hines from the Minnesota Timberwolves, AJ Diggs from the New Orleans Pelicans, Charalampos Karaiskos Babis from PAOK, and Giorgios Sigalas from Aris.
What's a typical day at the camp?
A typical day here will depend on your package but for the most part we will have one session with the strength and conditioning coach and one on court session with the coaches and trainers. There will be 24/7 access to the gym during these 2 weeks where there will 3 shoot guns available to the players. In the evening is when the pro runs will take place and the players will be put into teams to play against each other.
What packages are available?
We offer 4 different packages to meet the needs of a wide range of players.
👉 If you'd like to take part in TrenchWorks Sports, simply register via this link.
How is TrenchWork Sports different from other camps?
Our camp is a great way for young players to enhance their careers because it gives them an opportunity to learn and work with some of the best skills and development coaches in the world. It's also a unique networking opportunity for young players to connect with some of the best coaches and trainers in the world. At The Trenches, you'll not only learn from these elite professionals but also have the chance to showcase your talent and match up against top-level competition in our invite-only pro runs will will be hosting. It will be an unparalleled experience.
Why did you choose Sportiw as your partner?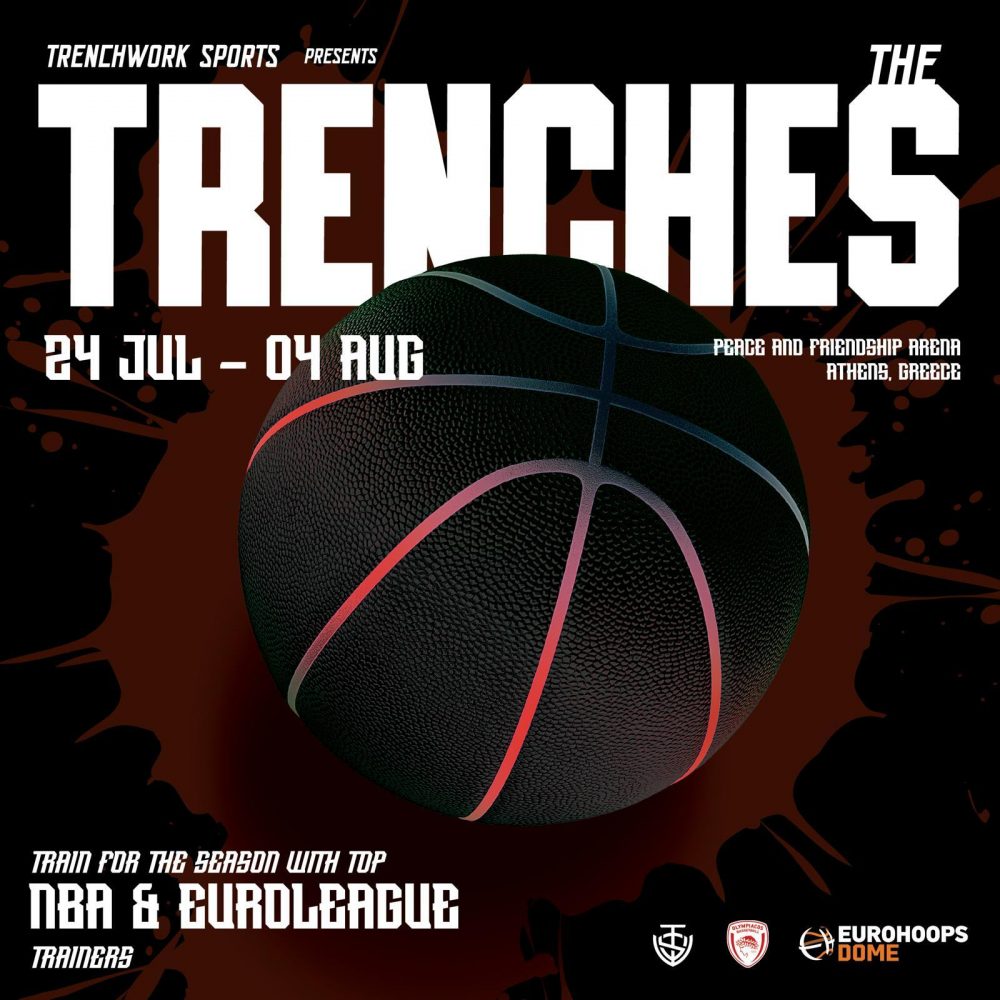 We partnered with Sportiw because of its growing network and our strong relationship with its founders. This partnership enables us to reach a wider audience of players and offer them exceptional growth opportunities. We value relationships based on trust and shared values, and our collaboration with Sportiw reflects our commitment to the well-being and success of athletes. Thanks to this association, we can effectively promote our camp and reach out to players looking to improve their game.
How can the alliance between Sportiw and a camp like The Trenches benefit players?
Sportiw is a platform with tremendous potential for both players and camps like ours. It presents a win-win situation for all parties involved. Sportiw provides a fast-growing network that allows players to showcase their skills, connect with coaches and trainers, and explore new opportunities in the world of sports. For camps like ours, it offers a platform to reach a broader audience and connect with talented athletes who are passionate about their development. The collaboration between Sportiw and TrenchWork Sports Camp creates a mutually beneficial relationship, where players can discover new possibilities and camps can thrive by reaching and nurturing promising talent. We see the potential in Sportiw and are excited to be a part of its growth and success, as it allows us to deliver even more value to the basketball community.
If you want to learn and improve your game from some of the best of the best in the world, Trenchwork Sports camp is the best place for you.
Thanks to Kyle Hines for his time and interesting answers!
Read more basketball-related interviews on our blog.