Arrived in the club of Castelldefels, in Spain Fifth Division, in large part thanks to Sportiw, Mihaela Knezovic talks to us about the platform and its benefits for women's basketball!
Hello Mihaela, can you introduce yourself and your background in women's basketball?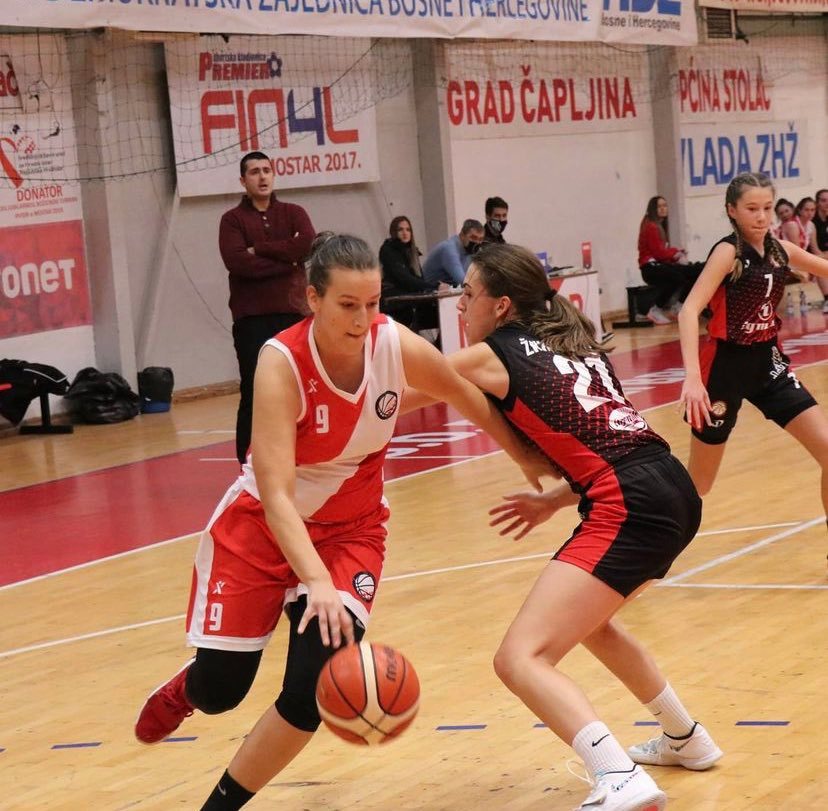 Hello, my name is Mihaela Knezovic. I am Croatian and I play basketball. I started my basketball career in the Croatian basketball club "Siroki" located in the town of Široki Brijeg.
When I went to college, I continued my basketball journey in the Women's basketball club "Zrinjski 2010" from Mostar, where I thoroughly learned all the elements of the game. And I thank them for everything. I have been staying in Mostar for almost 7 years. This season I signed for the Castelldefels Basketball Club near Barcelona in Spain. Unfortunately, the conditions and rules regarding covid-19 interrupt the season, so I am currently in an individual training.
How happened your signing in Castelldefels?
I registered myself on Sportiw and a couple of hours later I got a message from the club and I was in contact with the club manager to arrange the details. So after settling the contract and the license, I went to Spain for a couple of days. All went very quickly!
Did Sportiw help you to find a club? If yes, how?
Are you working with an agent? Is it common in women's basketball?
When I received the offer I did not have an agent and I all negotiated by myself. The club manager and Sportiw helped me a lot. But in the meantime I got a agent, so my offers come through him.
How did you get to know Sportiw?
I accidentally saw Sportiw on social apps. And it seemed like a promising site
for athletes, so I registered. In the end it turned out that way and I found finally a club very quickly thanks to Sportiw!
Do you think that Sportiw is a platform with potential for women's basketball?
I think that Sportiw platform has a lot of potential and that over time it could
be a great solution for basketball advancement but also recruitment problem!
Last question, if you should describe Sportiw in one word?
Oh in one world (laughs)… I don't think it could be just one word.. But first of all I would say "potential", then "reliable" and "excellent".