On August 11, 12 and 13, 2023, the FEB Centenario Tournament will take place at the Palacio de Deportes Jose Maria Martin Carpena, Malaga (Spain). The tournament will feature the best players of the current basketball national teams. The high-level matches will serve as training for the Basketball World Cup 2023. Sportiw tells you all about the tournament.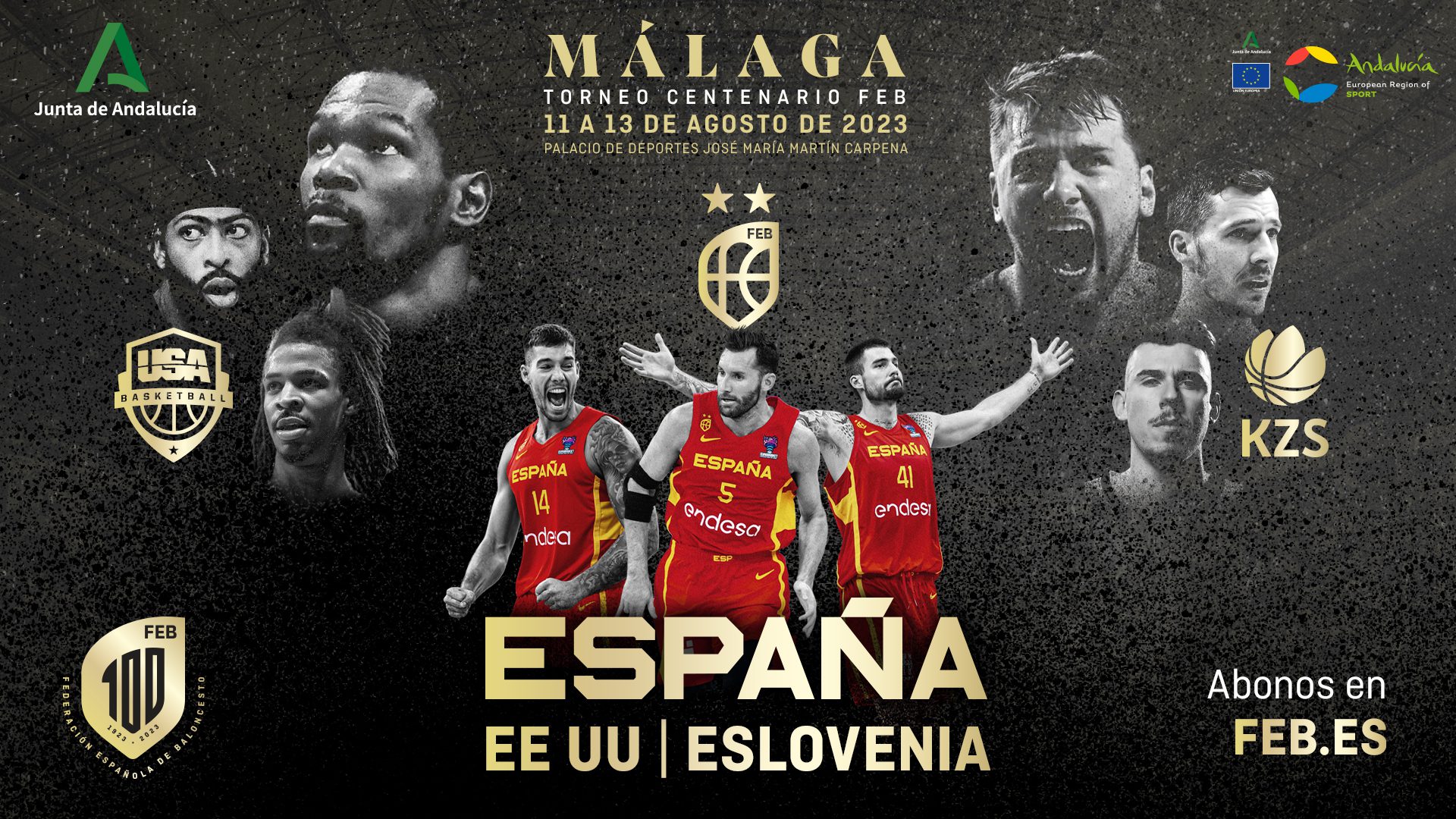 Best basketball players will gather in the tournament Centenario FEB, organized in a triangular format, in Spain, European and world champion and number one in the FIBA ranking, then in the United States, fourth consecutive winner of the Olympic Games, and Slovenia, a reference in basketball with the figure of Luka Doncic on the court.
The games therefore promise a high level that will prepare the participants for the next World Cup 2023, where we will know the best basketball team on the planet.
#LaFamilia will once again face the U.S. in Spain, since their last friendly match took place in July 2012, at the Palau Sant Jordi (Barcelona).
FEB 2023 Centenario Tournament Season Ticket Sale!
Season tickets will be available for purchase next Wednesday, February 8 at 12 noon. Their price will vary from 120 € to 1.000 € depending on the chosen season tickets by category and location of the seats.