Launched just over a year ago, the Mont Valérien Basket training center is the first dedicated women's basketball center in the Paris region. The aim is to do everything possible to help the players develop further, on both a sporting and a human level. Its manager, Jean-Christophe Nzambi, tells us all about it…
Hello Mr Nzambi, could you briefly introduce yourself?
Hello, my name is Jean-Christophe Nzambi, I'm 36 years old, and I a manager of the Mont Valérien Basket Féminin as well coach for the national team of my country, Congo.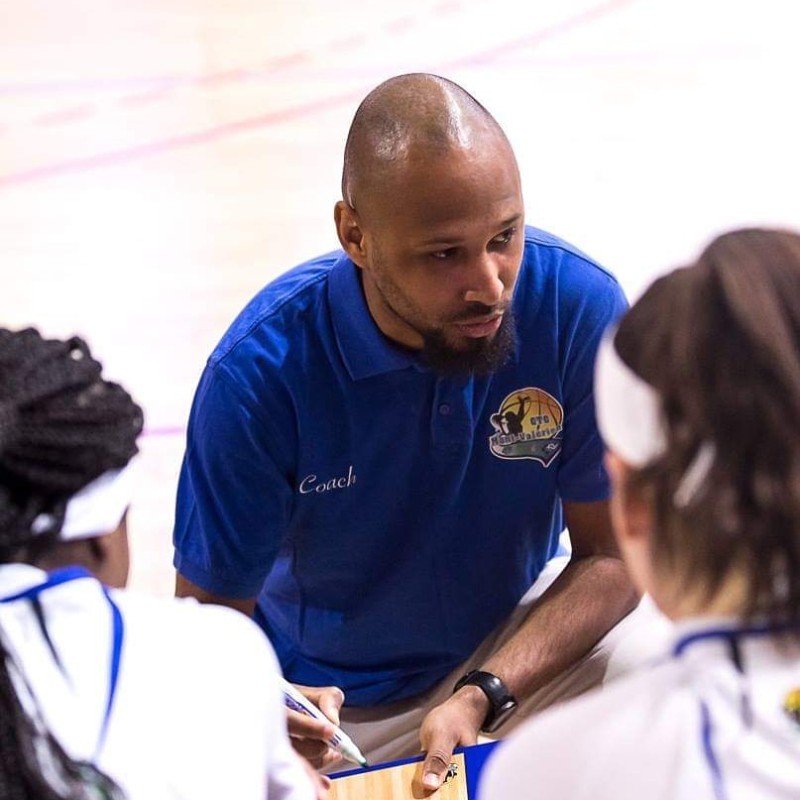 How did you come to work in the world of sport?
I was first a basketball player, notably in the French U18 championship, then afterwards between the regional and national levels. But I quickly became attracted by coaching, and started taking my coaching qualifications when I was 16. I started out coaching boys and then girls, notably at the Mont Valérien basketball club.
What is your role for the "Mont Valérien Basket"?
I'm in charge of the U18 France team for next season, as well as the U13, U11 and U13/U14 departmental teams, and I'm also involved a little with the seniors… So yes, I do have several categories!
Tell us about the club and its values...
The Mont Valérien basketball club is a territorial cooperation between the Parisian clubs of Rueil and Suresnes. It's a federation scheme that enables clubs to work together. We've been developing the women's section for 9 years now, and we'll be entering our 10th year in September. Today, we have teams in all age categories!
We enable young girls to compete at the highest level in their age category, from U11 to senior. At the same time, the players spend an enormous amount of time on the courts training and combining their studies with basketball. That's why we start by working with schools to detect potential players. We also have a sports section at secondary school to combine studies and basketball. And recently, in September 2022, we created the first women's basketball training center in the Ile-de-France region to combine academic and sporting activities.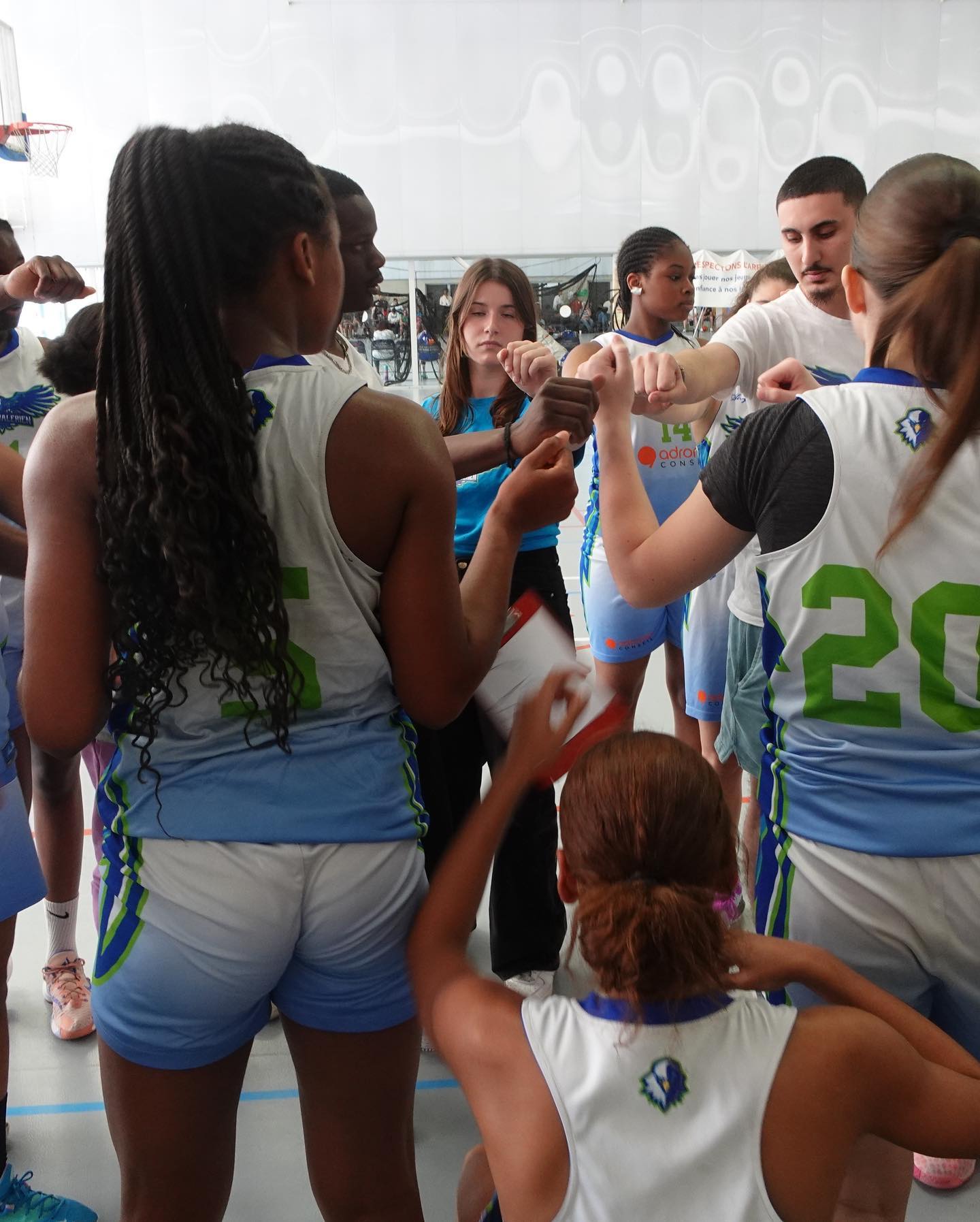 Why did you launch the first women's basketball center in the Paris region?
It was a big problem in the Paris region not to have a structured place where players could combine their studies with basketball. Previously, young players were obliged to go to the provinces for that… There's never been a training center in the Paris region. Here, the players are close to their high school and train every day. They're close to their families, which makes it easier for them to get home at weekends.
How do you select players for the training center?
We organize detections starting in February. Last year we had 10/15 players present, whereas this year we had between 70 and 90 players who came to try out. It's an even bigger pool! Then we'll take a look at our needs, the type of game and the player's profile. Secondly, we're going to focus on the player's human qualities and the "added value" she can bring to the club. The player's school record, not so much in terms of grades, but more in terms of attitude to work, will be a determining factor for us, to see if she is capable of keeping up with the pace of school and sport.
The human qualities of a player are therefore very important...
Yes, of course! It's a fairly fast-paced life, as it's the first time the players are leaving the family home. They're sometimes on their own, and you have to know how to adapt and be independent, even if we're very supportive.
Is there enough support for basketball in France?
Yes and no… Basketball and women's sport in general are developing, but there are still gaps and resources to be put in place, trying to create the same conditions as for boys. In Ile-de-France, there were 3 training centers for boys, while there were none at all for girls. It's a question of resources! There's less investment, of course, because sport gets less media coverage, and fewer private partnerships… It's a whole ecosystem that needs to be developed, whether with private or public partners.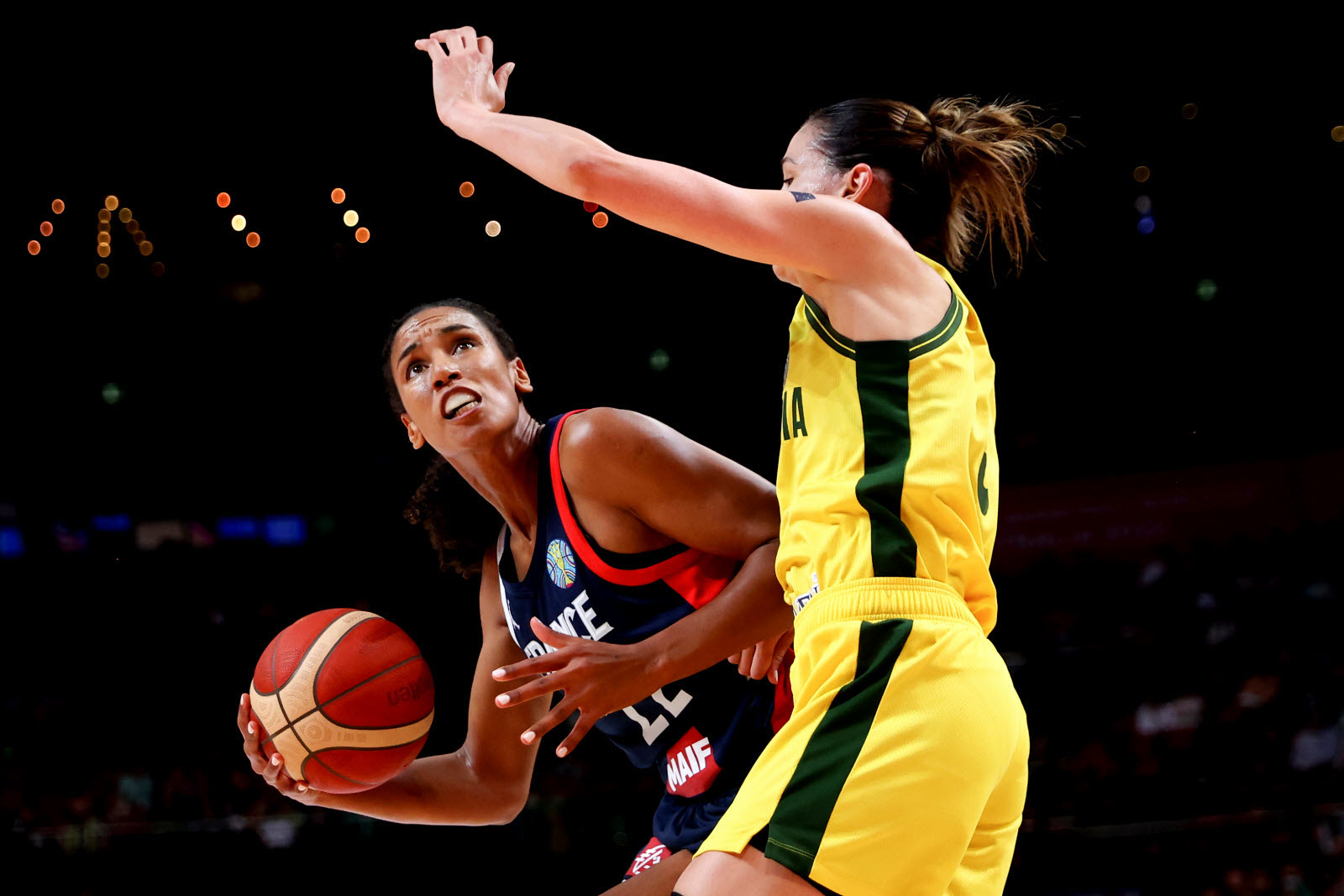 There's a definite enthusiasm for the "top of the pyramid", for the French and professional teams. But at the intermediate levels, we don't get much help, even though we're the first link in the development chain for sportsmen and women. We are supported by the town councils of Rueil and Suresnes, but we need even more resources and skills!
What do you think of a platform like Sportiw?
Sportiw is a very interesting platform! It facilitates contact between players, coaches & clubs! When players arrive in the Paris region, we're not necessarily the first club they turn to. Players will either turn to well-known former clubs or the clubs that are best referenced on Google. In my opinion, that's what Sportiw is there for, to put the spotlight on everyone, whatever their level. Some clubs, like ours, aren't the best known, but they work hard to offer players the best possible conditions, and it's great if we can be highlighted in some way!
Thank you to Mr. Nzambi for this very interesting account of the Mont Valérien women's basketball training center launched in Ile-de-France, and his vision of women's sport in France!
To discover even more testimonials from coaches, players and agents linked to the world of basketball, click here!