In the recent years, the phenomenon of digitalization has continued to grow in all fields of activity. And the health crisis has only accentuated this phenomenon…
What is sure is that the world of sport has not been spared by this crisis, and we have seen new practices : videoconference sports sessions, adapted running sessions… For Samy Bouclet, founder of the Sport & Digital Observatory, digitalising sport has made it possible "to preserve the link, but also to create and automate things more easily".
It is in this digitalisation process that the SporTech was born, bringing together around fifty start-ups of sports and digital technology with the aim of putting digital science at the service of sports.

After 20 years of experience in sports recruitment, one observation stands out: not all sportsmen and women have the same chances of success because recruitment still works the old-fashioned way, through knowledge, relationships and introduction into the environment.
There is a lack in access to information, visibility, the chance of simply being seen, heard, recruited and also to make a career. It's the same for the club , recruitment is long and tedious and does not give access to all potential players.
This is how Sportiw was born: the 100% digital recruitment platform for clubs, coaches, athletes and agents !
By offering to connect players, clubs and agents on the same online platform and to improve their recruitment, Sportiw is totally engaged in the digitalisation process and offers a tool that improves the daily life of the world of sport.
On this subject, we are talking about us in this week's Sport Stratégies (french magazine about Sport Business), have a look on the article :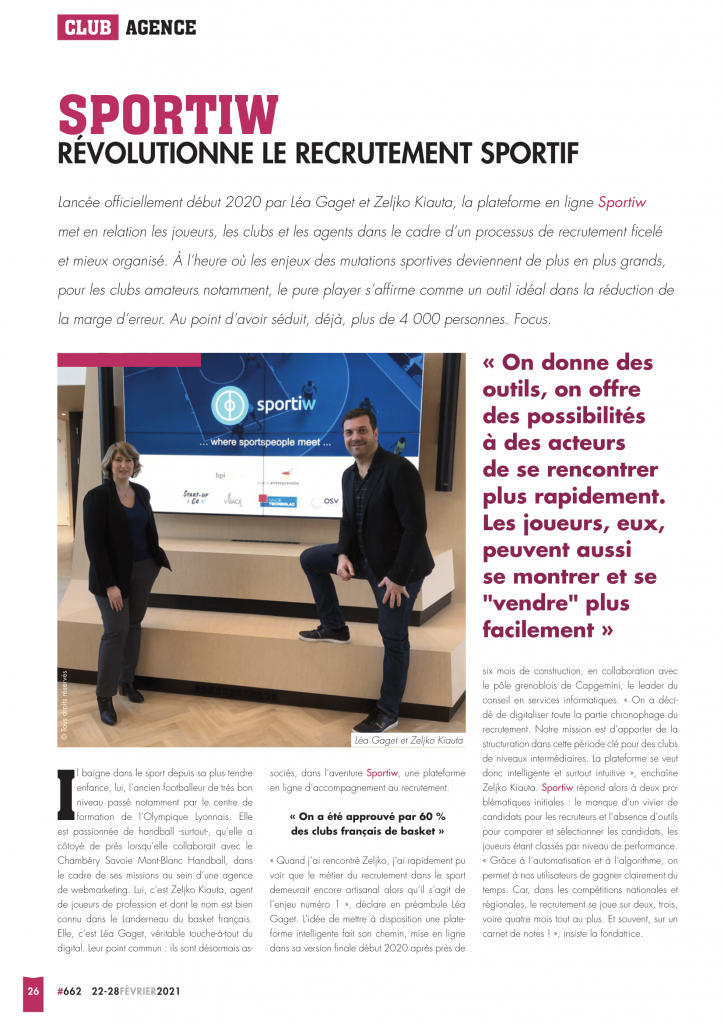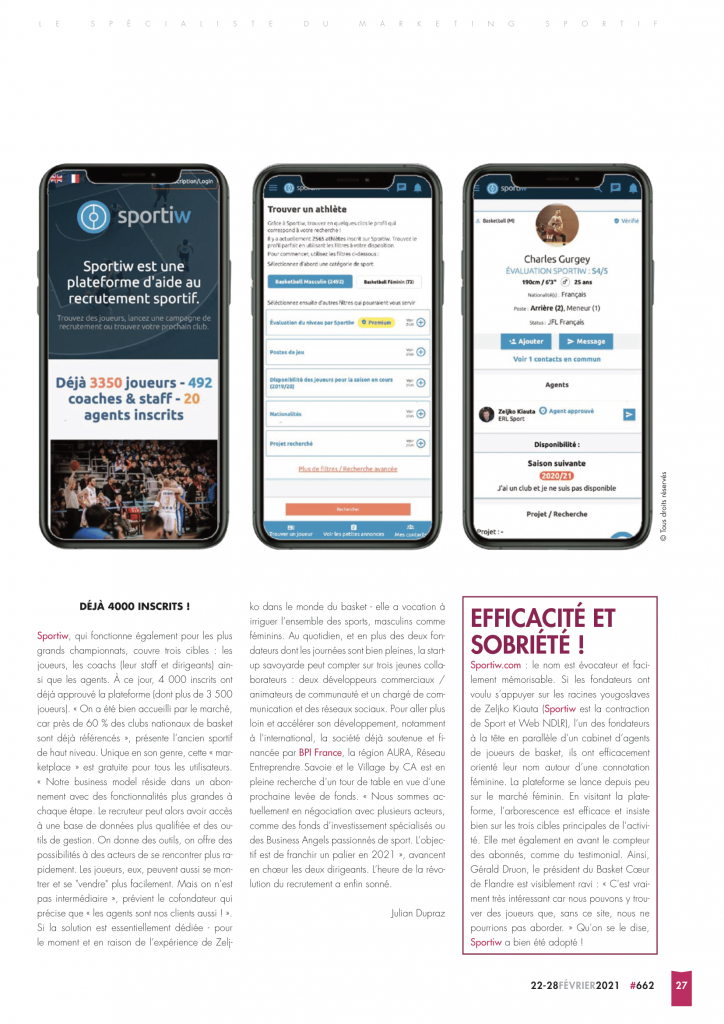 Be sure of one thing, sport is going to become more and more digital and Sportiw will be part of it!