Known for his atypical physique and revealed to the eyes of the handball fans during the World Cup 2021 in Egypt, Gauthier Mvumbi comes back exclusively for Sportiw on this striking experience and talks to us about his career…
Hello Gauthier, can you introduce yourself and tell us about your career ?
My name is Gauthier Mvumbi, I'm 28 years old and I'm currently a handball player at "Entente Territoire Charente Handball" in French Division 4. When I started, I was in sports studies in Chartes, then my training club was the "Union Sportive Dreux Vernouillet". I then went to the "Pôle Espoirs" in Chartres and entered the formation center in Créteil. After this experience, I came back to my formation club where I played for 7 years in Division 4 and Division 3. I then went to Dreux in Division 4 then to Pouzauges and I currently play in Angoulême in Division 4.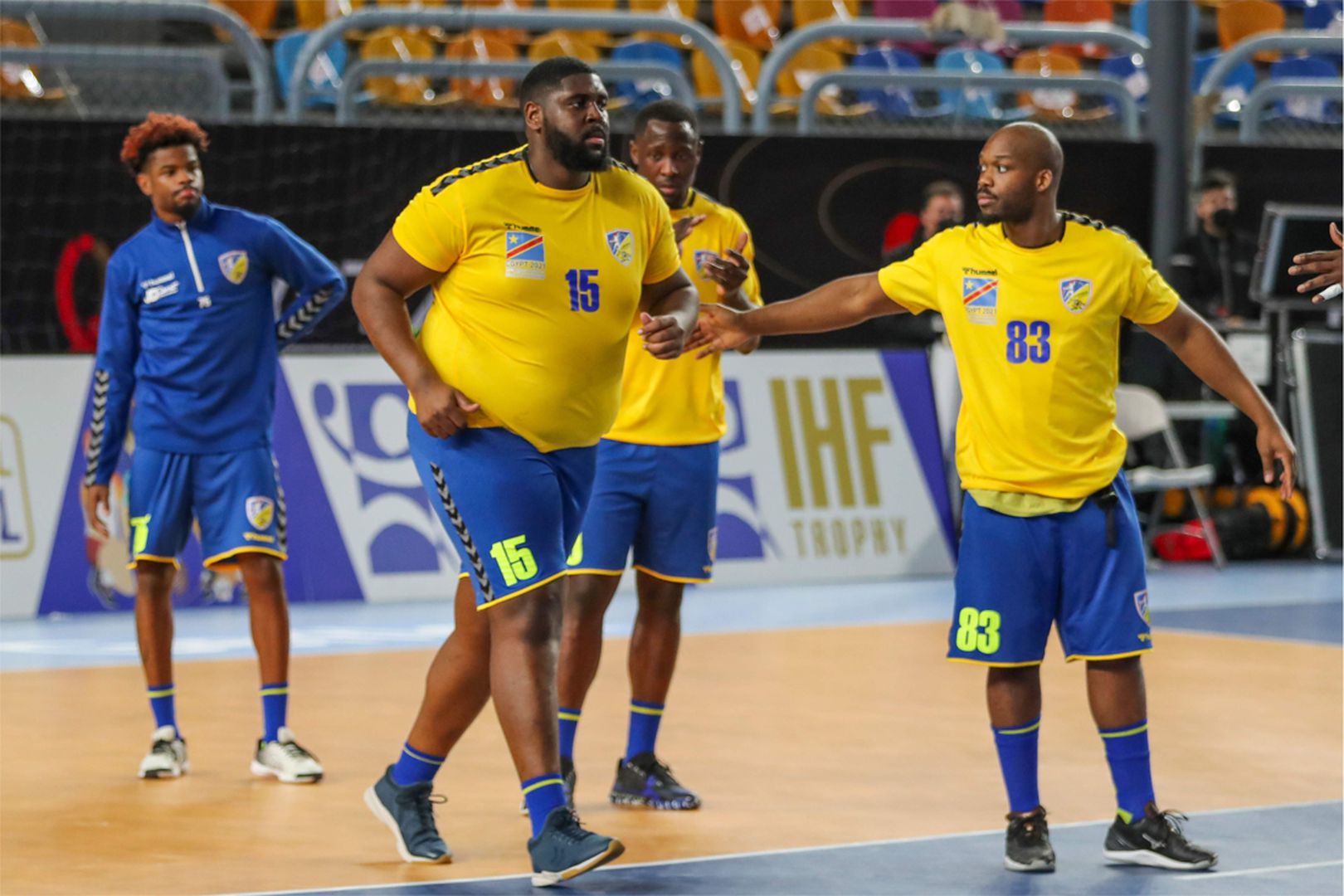 Besides that, I joined the national team in 2015 with the Democratic Republic of Congo, and I am still there now! It is a real pride to be able to represent my country!
A rather atypical career, isn't it?
Indeed yes, my career is quite atypical! I was not predestined at all to play handball, I used to play basketball and soccer. It is thanks to my friends that I came to handball, and I thank them, because now it has become a real passion!
What did you learn from your experience at the Créteil Formation Center?
My experience at the Formation Center of Créteil was very enriching, I had the chance to meet players who are now internationals, like Nedim Remili, Hugo Descat, etc… I only remember the good things and I have no regrets about the way things went, this experience was superb even if it did not end positively for me!
Did you face any difficulties during your (young) sports career?
Obviously my weight… But I've always been lucky enough to be "good" at what I can offer on the field. I have always fought against my weight, and it is a daily fight. And today, to be recognized for it, it's quite incredible actually!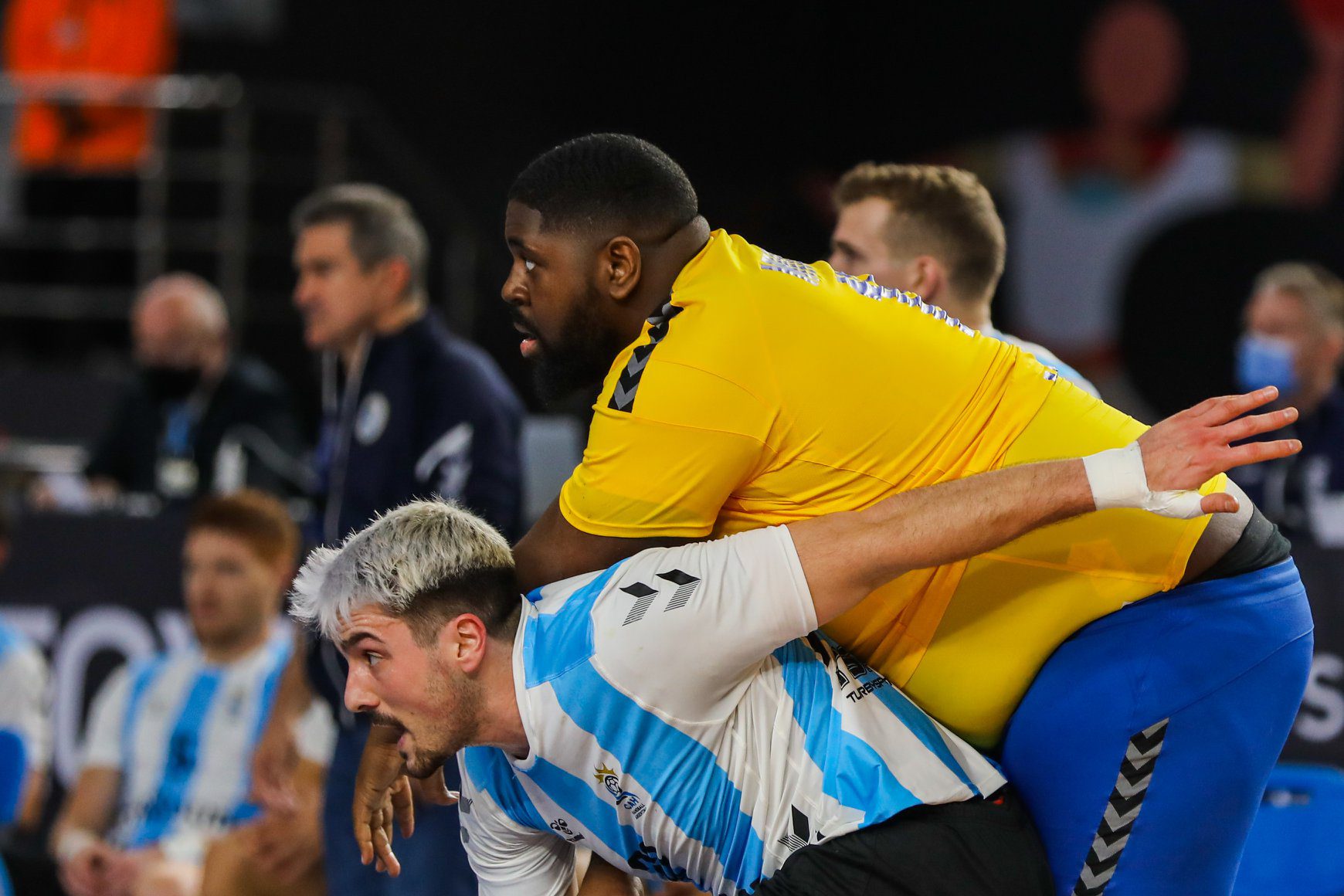 His experience at the World Cup 2021...
In 2021, you are a player in Dreux in Division 4 and you participate in the World Cup, tell us ...
Yes, I was playing at that time in Dreux in Division 4 and I was called to participate in the World Cup in Egypt! It was a real pride for me to represent my country. And during this World Cup, I did indeed make the "buzz" because of my physicality and what I could give off on the field, but also because of the goals I could put !
The experience I had at the World Cup was fantastic: it allowed me to put forward my country (the Democratic Republic of Congo). It was a great thing to talk about DRC in relation to handball!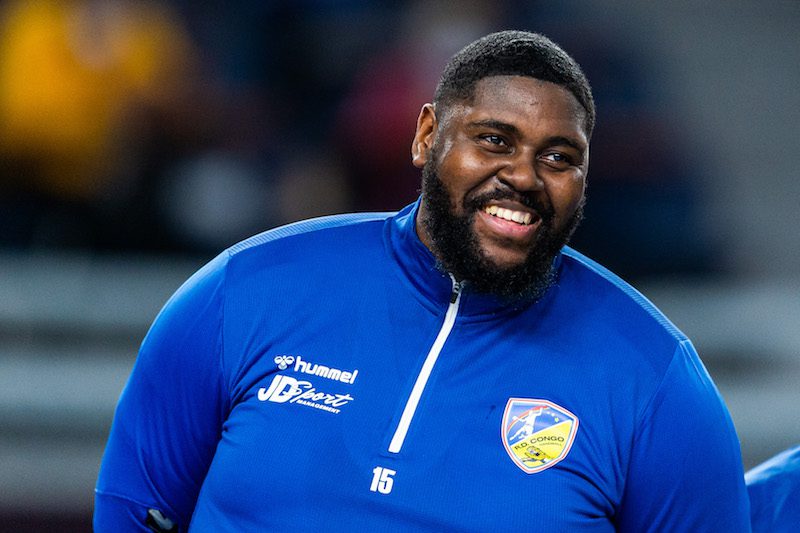 Being nicknamed the "Shaq of handball" during the World Cup, unexpected no?
I never thought about it (laughs)! Just the fact that the Argentineans called me "El Gigante" was surprising, but then to be called the "Shaq of handball", that was something huge! And then to see that it appealed to him directly and that the information was relayed and that he took his phone to contact me, I still can't believe it! It was incredible!
Handball across the world...
Are you attracted by other countries at handball level?
The finesse, speed of play and malice of Spanish handball attract me a lot! I also know that they rely a lot on pivots, so yes I am really open to play there one day!
In your opinion, what makes African handball growing like that?
There have always been very good players in Africa, and the more time passes, the more handball is taking place on the continent. The population is starting to be really interested in it and it is great to see that Egyptians, Tunisians, Congolese, Cameroonians, Moroccans, Algerians… are emerging and that even the future generations are interested in it!
What do you think of a platform like Sportiw to gather the handball community?
A platform like Sportiw can really help players because everyone is involved: coaches, players, agents, GMs… It's great to be able to interact all together and see the possibilities!
Thank you Gauthier for this fascinating testimony and good luck for his upcoming club and national team competitions!
To discover other interviews related to the handball world, click here!