After starting his pre-season in Ireland, Victor Revenga arrived in France to join CahorSauzet Basket. He tells us about his experience as an international basketball player between different clubs in Europe. A special interview for Sportiw!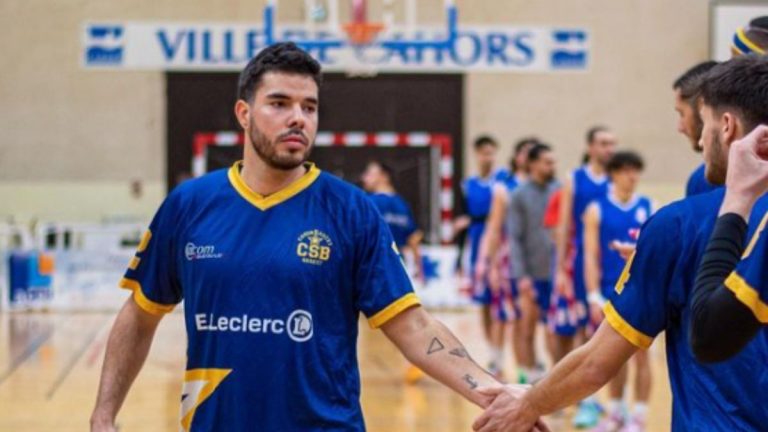 Can you introduce yourself?
I am Víctor Revenga Martínez, I am 22 years old, I am a basketball player and for the last three seasons, I have played abroad. I am also a journalism student and I am part of Wevolv's creative team.
In which countries and leagues did you play?
My first experience abroad took place with the Lulea Steelers in Lulea, Sweden, during the 2020-2021 season. The following season, I played in the Regionalliga in Germany for the BC Lions Moabit and I lived in Berlin. This season, I started the pre-season by playing in the National League in Ireland (Limerick Celtics), but due to the circumstances of life, I ended up playing in France in PrèNational (CahorSauzet Basket).
What did playing abroad bring you?'
Having lived and played abroad in recent years has been a very enriching experience. It's something I had always wanted to do. I learned a lot from different cultures, from different countries, but above all I grew up and learned a lot about myself. If you think about it, I highly recommend you, I have had as many good experiences, as some not so good, but this is how life goes. 
Economically, I am very grateful to have been able to live, or at least survive from basketball, I think that in the end it is the dream of any child who plays basketball. It is true that in Europe, there is much more funding, especially for lower leagues. In Spain we are a reference in terms of basketball, but there is a lack of funding especially in the lower divisions and this is something we must learn from other countries.
Did you encounter any difficulties playing abroad?
I know a lot of players who have had difficulty adapting, whether because of language, culture or lifestyle. I would say that for me, the most complicated part was feeling lonely because I was alone away from my family and friends, and you can miss important moments too.
What would you advise these players who want to play abroad?
As I have already said, I recommend to any player who has the opportunity to go and play abroad. First, on the mental level, I would tell you to come with an open mind without preconceived ideas. But also, to be ready to adapt.
Then, on a physical level, I would tell you to always be ready and in shape. Indeed, opportunities can appear overnight. A club may ask you to do a test within three days. If you don't have time to prepare physically, you can miss out on amazing opportunities.
Finally, on a technical level, I recommend that you have some videos of your matches, with your highlights, because it is your CV. Then I recommend that you have an action plan, that is to say, study which leagues you are interested in. For example, if you wanted to play in Germany, look for the leagues that exist there while remaining realistic with your level (BBL, ProA, ProB, Regionalliga 1, Regionalliga 2, Oberliga, Landesliga…).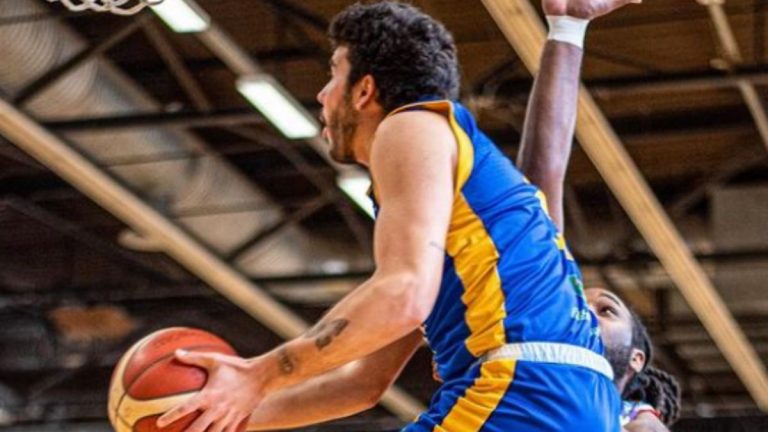 How was your signature at CahorSauzet Basket?
My signature at the CSB was quite fast, as I have already said, I started the pre-season in Ireland and then I spent a few months in Madrid training to keep in shape. Thanks to Sportiw, I saw that Cahors was looking for a player with my characteristics. So I wrote to the team's coach. Then after a few phone calls with the coach and the president of the team, I did tests in France. I was able to train with the team, while getting to know the city, coaches, players and managers, presidents, etc. Everything went well, they made me an offer that interested me, then I went back to Spain to take my things and the following weekend, I played my first game with my new team in my new jersey.
You contacted the club via Sportiw, can you tell us more?
I knew the platform a year and a half ago. It is a complete platform because clubs and coaches can find all the information they are looking for about a player, whether it is his size, statistics, strengths, complete matches, achievements… It is a complete CV and, without a doubt, it is a platform that works.
At Sportiw, we would like to appreciate your participation by devoting your time and vision and personal/professional experience in your career as an international player.
Follow all the basketball news on our blog!